HUNTINGTON: THEN AND NOW 
"Ward's Donuts/ Rocco's Little Italy"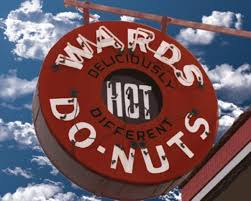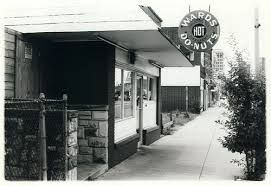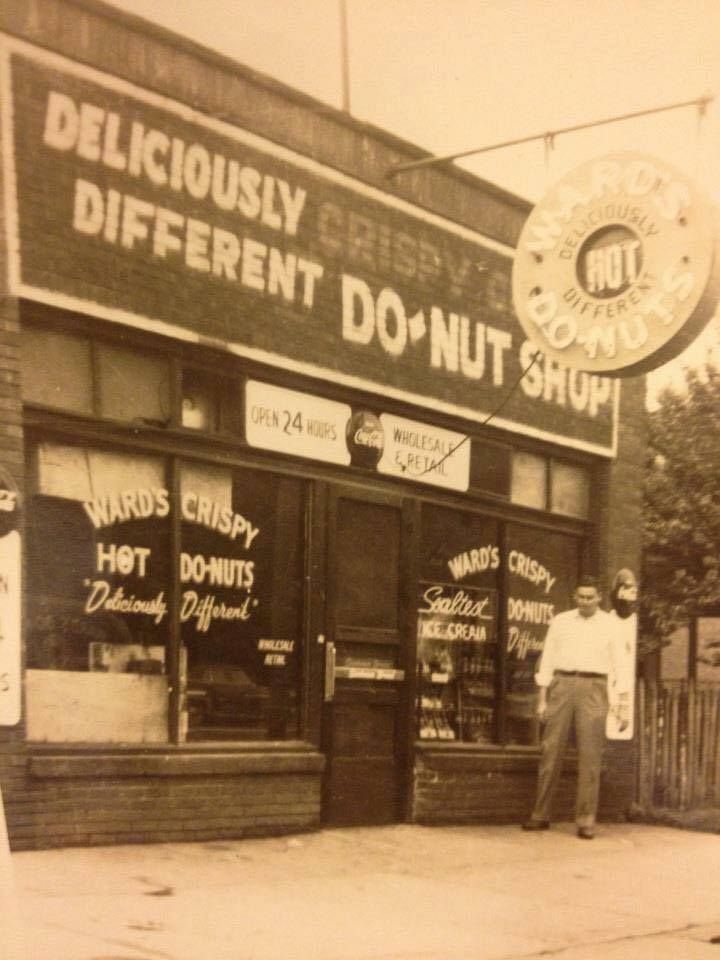 It was September of 1981. My ugly Saddle Tan Brown Chrysler Cordoba was parked at a parking lot by the bus station. It was my first semester at Marshall University. My monthly parking spot came with a free smell…well, aroma, is a better description  
As I opened up my car door and began to walk down 4th Avenue, my nose was quickly approached by the aroma of fresh donuts.  My first day of college was my first encounter with Ward's Donuts.  
As I walked to colle each day, I also got acquainted with their hot dogs and chili.  
Ward's Donuts is a legend in Huntington. Paul Ward opened it up in 1947. After over a half- century of serving fresh donuts 24 hours a day, Ward closed up in 2000.   
Rocco's Little Italy opened up in 2001 and has been there ever since.  It was originally opened by Rocco Muriale but is now owned by the Kim family.  
Ward's was long a staple in Huntington, whether it be a hot donut after a night visiting the college bar scene, a hot cup of coffee and donuts before work at ACF, BASF,or WV Steel, or a chili dog between classes.  
There was an old legend around town that when the HOT part of The Ward's Donut sign lit up that there were working girls in 4 and a half alley behind the shop. Of course, that wasn't the case, but it is a story that usually pops up when you mention Ward's Donuts.  
When I first encountered Ward's I loved the donuts but thought of the building as a dump. Now, over 40 years later, I am fascinated with the building. I think it is a beautiful relic of days past. The red and white Rocco's sign as become as iconic as the original Ward's Donut sign.  
If there was a Huntington Hall of Fame for old businesses, Ward's Donuts we surely be in it.