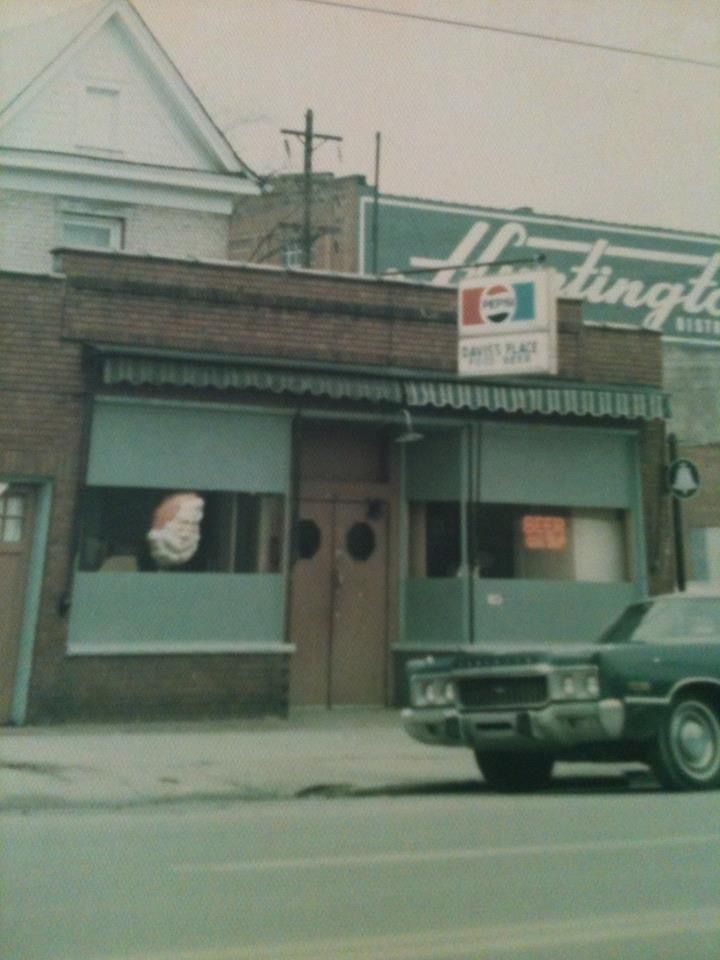 For decades Davis' Place was the place to be in the Southside of Huntington. Ice cold quarts of beer, hamburgers and hotdogs, all served by an icon nicknamed Blondie for years while patrons played shuffleboard.  
The man down on his
luck and the influential lawyer could sit down and have a beer. Tailgating, weddings, and happy hours.  
I walked through those doors with literally dozens of different people. In the mid to late 80s, stockcrew workers from Big Bears all over the Tri- State would meet at 8:30 on a Monday morning for cold beer and hotdogs and hamburgers after a hard night of stocking groceries.  
Through the years, I would stop in occasionally. In the 90s, the bar would start quieting down at night after happy hour and closed around 11. When Jake's on 3rd Avenue closed its doors for the last time, then Davis' owners Felix and Penny Daniels eventually hired Jake's bartender Becky and old Jake's crowd came roaring into the bar. They began staying open until 3am    
Felix and Penny would later sell to ex Davis' bartender Beth. Davis' remained popular.  
Gifford Perdue bought the bar. He gave the bar a total facelift. He expanded it and added a beautiful patio. He reopened the remodeled bar in September 2011  
This was no longer your grandfather or even father's bar. Suddenly Davis' Place was not just a neighborhood bar but a chic, trendy nightclub.  
It is still a sports bar to watch the game but it is more. The food is top notch including a delicious brunch on weekends. It just isn't burgers and dogs.  
The atmosphere at Davis' is lively. They are known for their very attractive bartenders.  
Below is a link to a song I wrote in honor of the old Davis' Place. I wrote it honor of regulars of the old bar that are no longer with us.