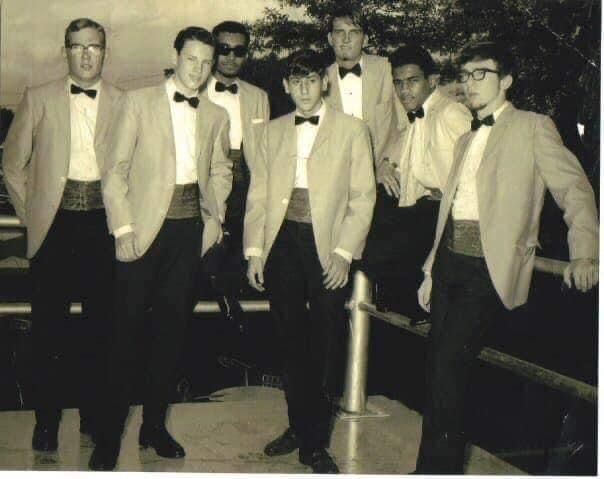 The legend of The Explosive Dynamiks started in Huntington in 1964.  A group of diverse young musicians started the soul band to perform in Huntington East High School's senior assembly. 
The band quickly gained a reputation in Huntington and in true sixties' garage band style built a following by playing proms, special occassions, and clubs. 
As their popularity grew they started performing in larger cities like Lexington, Cleveland, and Cincinnati. The band played their new release on a television show based in Cleveland called, "UPBEAT". That particular show was headlined by James Brown, and included Bobby Goldsboro and other up and coming stars. 
The band stayed together until 1971. 
Members of The Explosive Dynamiks  were : Wayne Brown - Bass guitar, Larry Sumpter - Lead guitar, Mike Thomas - Lead singer, Rick David - Drums, Lindsey Blair - Singer, Lorenzo Batts - Singer, Charles "Tyke" Stover - Keyboards. 
Michael Thomas was inducted into The Huntington Hall of Fame in 2021 after a long career of making a musical, business, and social impact on Huntington. 
To hear their music 
Whole Lotta Loving.  Https://www.youtube.com/ 
I Need You 
https://youtu.be/vHlkxjGCDig