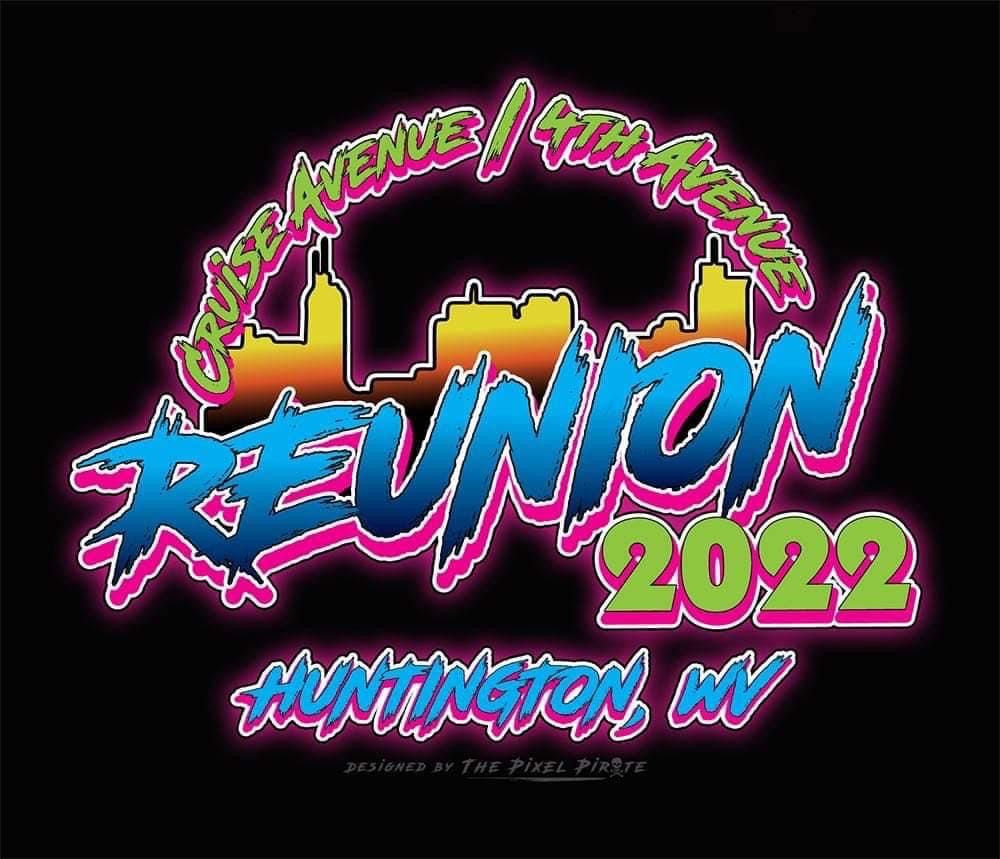 Another beautiful evening overlooking 4th Avenue in Downtown Huntington. AJ is licking her paws as she lies at my feet.  
Senator Mark Maynard is leading a Cruise Avenue Reunion. He has a Facebook group on which he posted, "The city of Huntington approved a Cruise Avenue/4th Avenue reunion cruise on Sept 4th 2022(Labor Day eve) more details will be revealed, but the times will be Sunday evening from 6pm-10pm.  Parking will be first come first serve along 4th avenue in downtown Huntington generally located between 8th Street and 10th street. So get there as early as you like to reserve your spot to get a good parking to watch the old school cruiding of 4th avenue. " 
https://www.facebook.com/groups/1560178937633826/permalink/3207934422858261/?fs=e&s=cl 
Very interesting. There certainly are a lot of great memories of Cruise Avenue. There will also be some cool cars to check out. I'll keep you posted.  
Well, I've got a couple of updates. I told you about a guy who has been breaking into cars. The great news is the people decided to press charges.  HPD did a great job of picking him up and he is in West Regional Jail. It looks like the magistrate is going to let him go to treatment. I'm all for it but just one chance. I hope the courts make sure he is where he is supposed to be at. If he does this crime again, he needs to jail. He has a long history of this type of crime. He has spent several years in jail but has never been in rehab. Let's hope this works.  
I was at St. Mary's tonight in ICU. It's day 4 on a ventilator for Betty. She is very sick. She has a very bad infection. In these types of cases, it is often one step up and two steps back. She's heavily sedated. There's a little improvement but then something happens and sends it backward. The latest is a collapsed lung. I've known her 35 years so it's tough to see. Prayers are appreciated.  
The Eastern Kentucky floods have been tragic, but the state is coming together to help out. Country music superstars Chris Stapleton and Tyler Childers were on hand to help out.  
It seems to be getting hotter on the porch. 4th Avenue is quiet tonight. Going to be a hot week stay cool.  Chomp on!