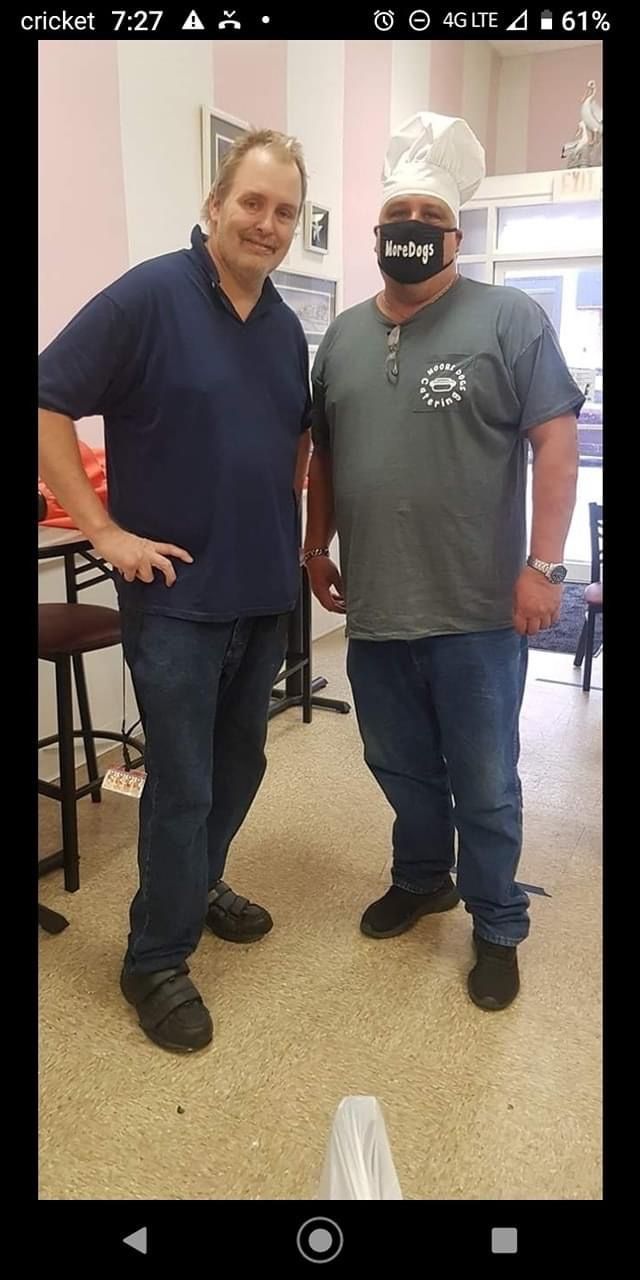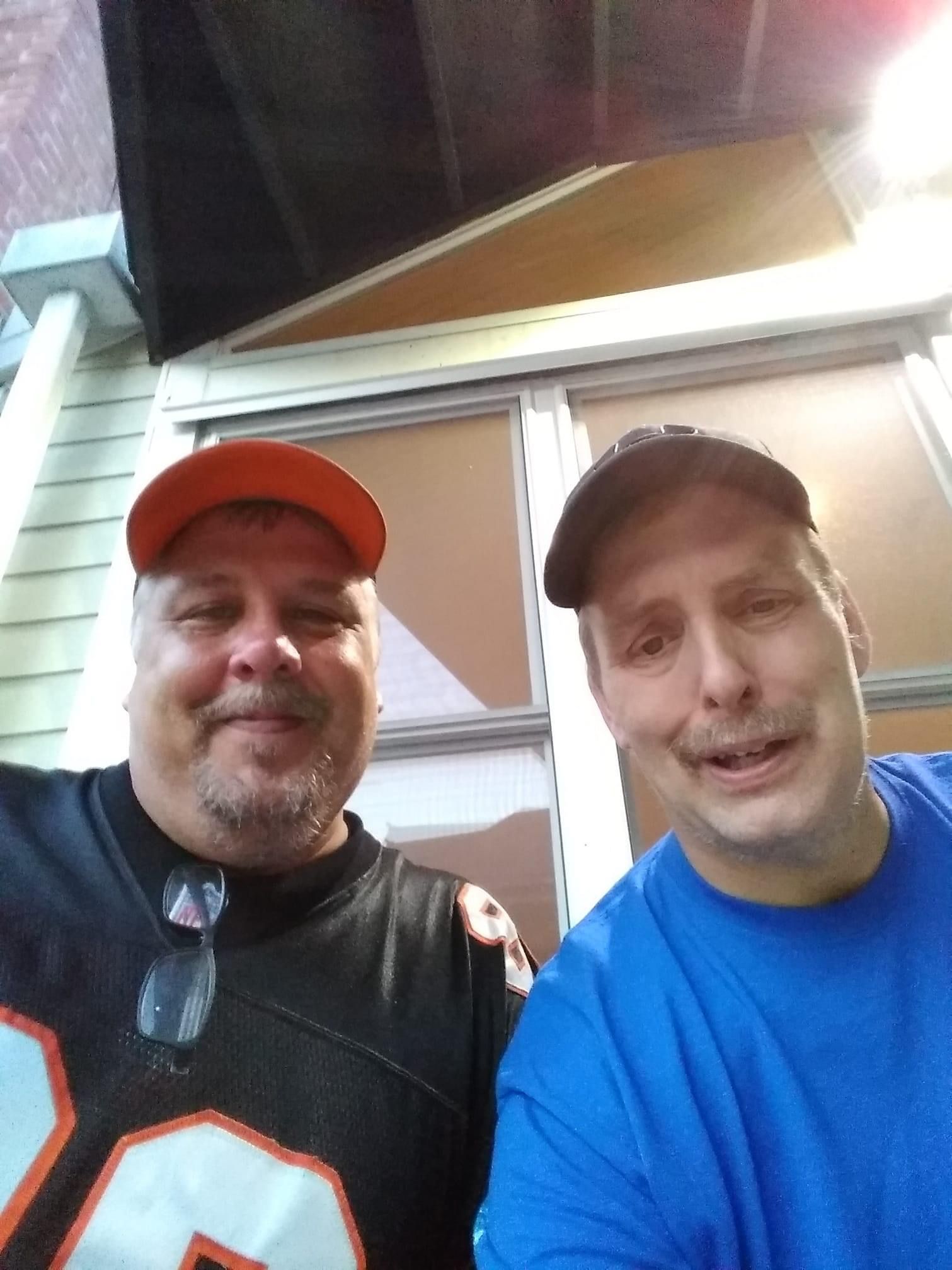 Drinking after a hard night's work, my friend looked at this guy approaching him in Doug's afterhours bar somewhere in the Fairfield part of Huntington.  It was a hot Summer's night in 1988.  The guy looked at him and said, "I remember you, man...you ate 24 hotdogs in a hot dog eating contest."
I looked at my buddy John Moore and shaking my head I laughed, "If you are going to be remembered for anything, hot dogs aren't a bad thing to be remembered for."
We were just having fun in those days.  Busting our asses on the stock crew at Big Bear at night and drinking a few beers whenever we could.  We had no clue where we were going in life and at the time it didn't really matter  because we weren't heading there too fast.  We were young, we were wild, we were rock and roll.
After our gigs at The Bear ended, we would work together again in the mid 90s.  We each managed a 7 11 store for a franchise owner.  We were friends still.  We still worked hard and drank a few beers when we could.  John was married with a family.  We still weren't sure where we were headed.  We were just moving a little faster.
Through the years, John and I were close.  The beers together became fewer and farther between.  John helped raised two great daughters who became nurse practitioners.  John got divorced.
John started to have an idea where he was heading. He had achieved one goal of raising a good family.  My friend start realizing what else he wanted to be.  He was dreaming of being an entrepreneur. John Moore knew hot dogs.  He started exploring getting a hot dog cart.  He wanted to eventually own a restaurant but that seemed like a huge step.  A hot dog cart seemed like a reasonable start.
There's plenty of competition in the hot dog business in Huntington.  But John had a dream.  I got him in touch with a nice lady who owned The Beak in Downtown Huntington.  She was going to let him use her kitchen to prepare his hotdogs.  Part of the requirement of having a hot dog cart was having a commercialized kitchen to prepare the room.  He tried out his hot dogs and the test was a success.
John Moore now had a dream.  He was determined to start his hot dog business.  Taking that dream a step further and turning it into reality is hard work.  John Moore was determined to make it happen.  As he started working to make his dream reality, he created his own luck.  Thanks to his brother, Lynn Moore, John was going to bypass the cart and realize his own dream - his own restaurant.
Before long, John found the right location.  He loved Huntington but he knew Huntington was full of established hot dog restaurants.  John moved outside of Oak Island, NC.  Moore Hot Dogs and More was soon born.
Opening up a new business in the shadows of COVID 19 is not easy.  John Moore dreamed the dream and is now making it happen.  His dream has come true.  In 3 days on May 17, 2022, he will celebrate the first anniversary of Moore Hot Dogs and Moore.  The tourist season is starting and John has developed a solid reputation.  The residents love his hot dogs and him.  His business is doing well and he is expanding his menu.
Congratulations, John Moore.  Hot dogs aren't a bad thing to be remembered for....especially when yours are dang good.  I am proud of you, my friend.  Even when we didn't know where we were heading, I knew you would get there.  You finally dreamed your dream....and made it happen.
It is never too late to dream a dream and make it happen.  It may take a long time to realize what your dream is.  Still, through hard work and determination that dream can come true.  John never gave up although he faced obstacles.  He never wanted to leave Huntington but he loves his new home.  If you have a dream, you can make it work.  Just do not ever give it....ask John, it is worth the effort to make your dreams come true.
Moore Hot Dogs and More is at 4346 Long Beach Road, Southport, North Carolina.