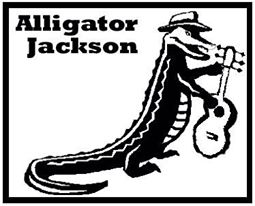 The first Alligator Jackson logo by Jeff "Issee" Southerland                  
                                           BIO
David William had his first book "Evil Against Divine: The Chaos of Sudden Money" published by Publish America in 2004.  The writer had a background in marketing and merchandising but had trouble marketing the book under his boring name.  He found he needed a gimmick.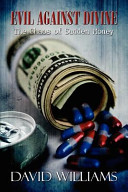 Alligator Jackson was born on a road coming out of Southern Ohio in 2005.  Alligator Jackson writer David Williams had been writing music and stories while out on the road on his 'day job'.  As he pulled out of Pomeroy, Ohio, he saw a sign for a flea market called Alligator Jack's.  The name bounced around his mind as he drove.  He had been writing country drinking songs and southern rockers.  Alligator Jackson was a perfect fit for southern rockers.  Alligator Jackson was a good satire on Alan Jackson for country drinking songs.  The gator was born.
David hired Dave Scarboro, Tommy Jones, and Nigel Cuff to bring his music to life.  Scarboro's Charlie Daniels-esque voice was perfect to inject some southern blood into the rockers.  His slide guitar gave the rockers a gator bite.  Jones country drawl provided the twang for satiric drinking songs.  Nigel Cuff brought 1980-styled rockers to life and gave the guitar solos some chomp.
As Alligator Jackson's first cd was released in 2005, David began writing  the background for Alligator Jackson.  The book "The Legend of Alligator Jackson" was published in 2007 by Publish America.  By that time the CDs "The Gator's Back", "Swamp Justice", and "A Case Full of Gator" were released all featuring songs written by Williams.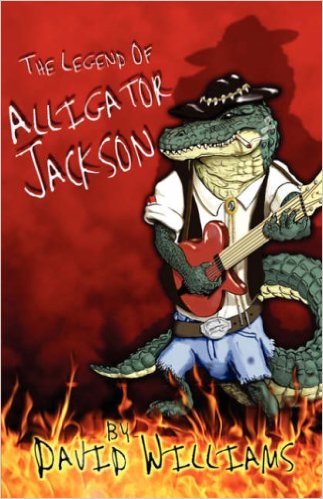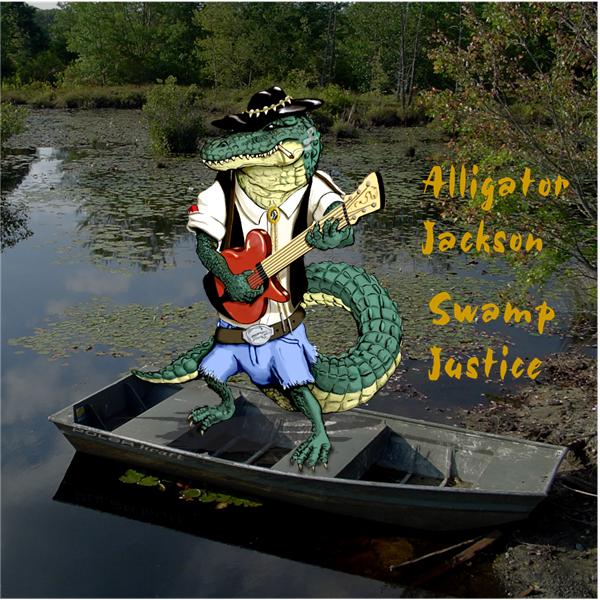 The Alligator Jackson songs began getting play on internet radio stations like AllSouthernRock.com, Airradio.net, and several others.  The CDs began to sell in several different countries including Italy, France, and Germany. Songs like "Liquid Courage" and "Beer Truck' were becoming familiar in foreign lands.  As the music spread, David got British cartoonist Doug Lawrence to draw the Alligator Jackson cartoons that he had imagined.  Between the book of the gator and the cartoons, Alligator Jackson was alive.  Also in 2007, John Ryan Byrd drew the Alligator Jackson logo that has been used for over a decade.
In 2008, Spirit of The Wild was released.  The single of the same name got world-wide airplay through internet radio.  The two-cd compilation Chomp On followed in 2009.  In 2009, David teamed up with old friend Jeff Westlake for a new website.  The Rock Hot Wire featured music news, interviews, and feature articles.  Westlake was the founder and lead guitarist of the metal band Hydrogyn.  At the time, his wife Julie was the vocalist.  Brady Robinson, known as The Pig joined them on the site.  Brady was the lead singer for Sheered Lepus, a hard rock band that Jeff Westlake had just produced their debut album.
The Rock Hot Wire spiraled into an internet radio show/ podcast The Westlake and The Pig Show.
The show featured interviews with rock stars like Lita Ford, members of Ratt, and Megadeath.  David appeared as himself talking about music news from the Hot Wire, as Alligator Jackson ascruffy throat sidekick who was jealous of the Pig, and as the fictious producer.  He also wrote several comedy scripts and fake commercials.  Through the show interview, Westlake met guitarist Jeff Young, who was on the first Megadeath album.  They formed a friendship and Young moved to Huntington to join Hydrogyn and work on the cd.  Westlake dropped out of the show.  Pig formed The Fabulous Dancing Pig Show in which Alligator Jackson became his sidekick.  Together, Gator and Pig interviewed members of Nashville Pussy, Kiss, Triumph, Powerman 5000, Joe Lynn Turner of Rainbow, Foghat, and many others.Westlake and The Pig started in late 2009 and ran weekly into Spring of 2010.  The FDP Show picked up there and ran into the Fall of 2010.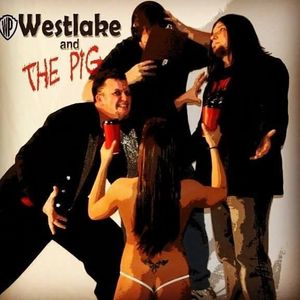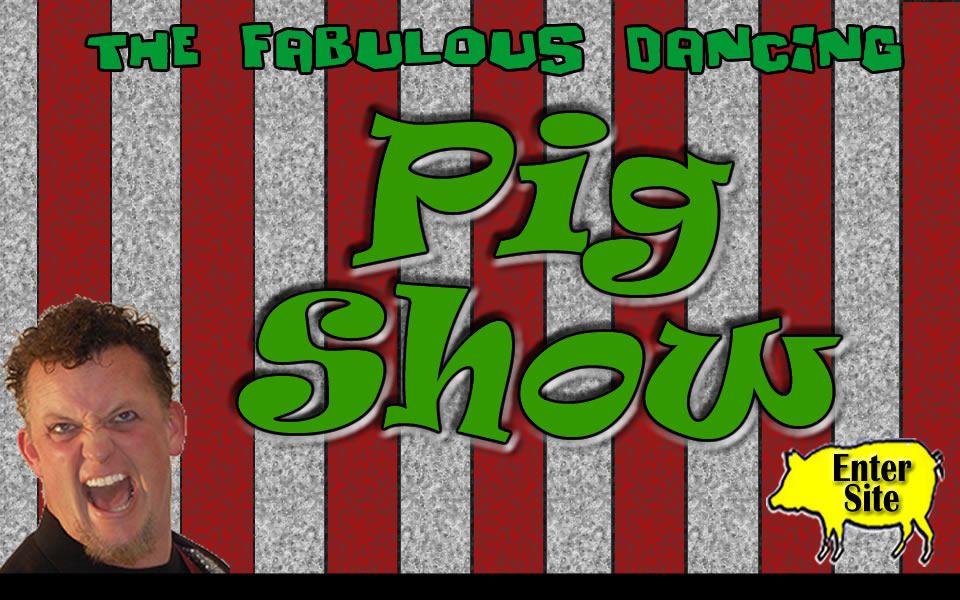 In early 2011, David joined up with Todd Carpenter who was starting a satiric news site called "The Diggerer".  The Diggerer was like the Onion but focused on the state of West Virginia.  As ace reporter Alligator Jackson, David wrote dozens of comedy news stories.  Three stories went viral and had close to a half million reads.  Alligator wrote a story about Jesseco White being portrayed in a movie by Johnny Depp.  Although it was obvious the story was not true as Alligator had Johnny Depp huffing paint to understand how Jesco thinks, many people thought it was true.  When Alligator wrote about West Virginia outlawing drive thru windows with one guy saying that "I don't want to have to walk from my car, if I wanted to work for my food, I'd get a job, many called their legislators and complained.  The Diggerer lasted three years.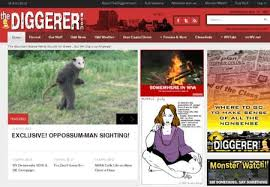 In 2011, David signed his Alligator Jackson project up with Gary Kelsing's 9 Lives Records out of Ashland, Kentucky.  Gary remastered several Alligator Jackson songs and released a compilation entitled "The Greatest Chomps of Alligator Jackson."  9 Lives also published the book "Money Town."  
David started following the drug epidemic around the Huntington, WV and had begun blogging about it in 2009 on his website.  Money Town was a fictionalized version of the drug problem in Huntington.  The book was read about 35,000to 45,000 times for free on various websites.  The book led to his first of many appearances on The Tom Roten Show on Huntington radio station WVHU.  The 2011 appearance was the first time the Huntington drug problem was discussed publicly.  Total awareness of the epidemic did not develop until three years later in 2014.
David also quit his sales job and came off of the road in 2011 and put his Master's Degree in Training and Develop from Marshall University into use at River Park Hospital, a mental health hospital.  David also began advocating on his site against the drug problem and working for those with mental health problems.
David wrote "The Boiling Point", another fictional account of the drug problem in 2017 and the sequel "Deadly Sorrow" in 2018.  He put those together with Money Town in a 2018 compilation "Tales From The Huntington Drug Epidemic."  
In 2017, David and Brady formed Gator Pig Entertainment.  Brady wrote Finger Bang, a rock opera that was pro gun.  The pair started a new website The Bloody Beacon and was planning another radio show.  David and Brady both wrote songs for The Finger Bang soundtrack.  The company had several products ready to begin production.  Then suddenly on June 11, 2017, Brady passed away of a heart attack.  Without Brady's creative spark and ingenious talent, all projects were dropped and David ended Gator Pig.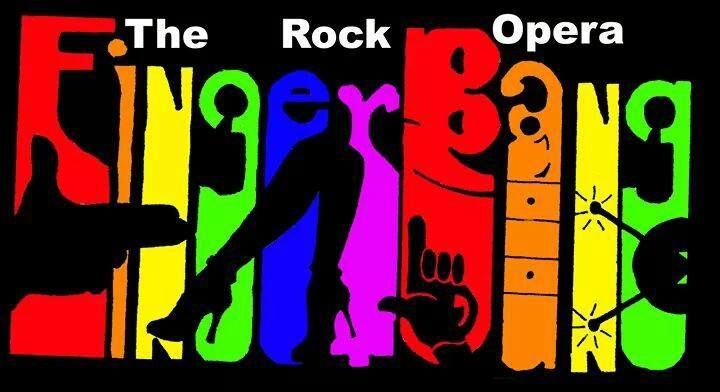 In 2017 and 2018, 9 Lives released the compilations "Drink 'Em If You Got 'Em" and "The Beast of Alligator Jackson, each with a few new tracks.
In 2019, David self-published "The Bando" yet another tale of drug problems in Huntington.  In early 2020, "The Bando and Other Gator Tales" was published.  It contained The Bando, Rusty and The Rooster, Behind Locked Doors, Saturday Night in Cincinnati, and An Alligator Named Jackson."
A German record label, JukeJoint 500 Records signed Alligator Jackson and released the CD Southern Barbeque: The Best of Alligator Jackson in May 2021 with plans to release it as a colored vinyl album in August 2021.
David began singing and is releasing an album of novelty rockers with guitarist Nigel Cuff in the fall of 2021. 
The Facebook page Alligator Jackson's Inside Huntington has over 30,000 followers and provides news coverage for the Huntington area.  While most posts are shares from local media, the gator writes, videos, and take pictures of local events and news.  He has been an advocate against using drugs.